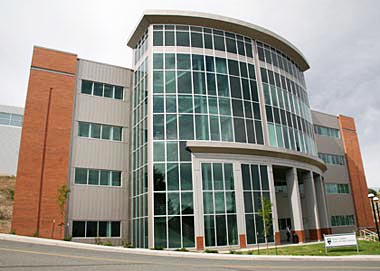 One of my most rewarding experiences as a tutor was during the 2012-2013 academic year when I worked with a student who, while living in Victoria, was taking math, physics, and chemistry courses from Thompson Rivers University (TRU) in Kamloops, BC. Although she had good online support from the university, she found that her distance education experience still required some in-person assistance. With the recent rapid growth of online course delivery, I expect experiences like mine to become much more common for private tutors.
Late last week, TRU hosted the launch of Open Education Resources University (OERu). The idea of OERu has received far less media coverage than Massive Open Online Courses (MOOCs) but a major problem with the latter has been recognition. Just because someone completes a course offered by one institution, how does an employer or another school know how much the student knows about the subject? OERu describes itself as "a virtual collaboration of like-minded institutions committed to creating flexible pathways for OER learners to gain formal academic credit".
"Imagine anyone in the world having access to a world-class education online for free, and getting credentials for it." is how this BC Campus article says describes it. As this Times Higher Education article explains, "Students who complete an Open Educational Resources University course will be able to pay a fee to have their work assessed for academic credit, which would then be recognised by all the universities participating in the OERu."
One thing I have always known, but which has been repeatedly confirmed by my private tuition work, is that each of us has our own learning style and that the preferred style depends on the subject being studied. For many, including me, working alone in the surroundings of our own choosing while having access to professional expertise is the ideal configuration. I hope that TRU and the other OERu institutions are successful with their vision and that I can play a role in helping more students by compensating for some of the disadvantages of being geographically separated from their instructors.