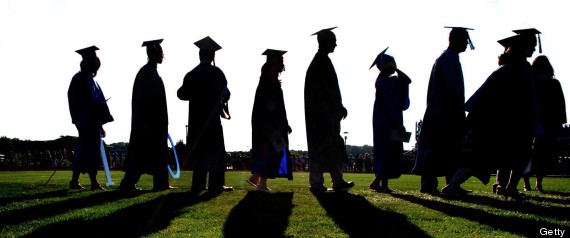 This Huffington Post article describes a study released two days ago by CIBC World Markets about the declining value that Canadian students are getting from their university degrees. The article makes the same points that I heard the author make on a CBC Radio One interview on Monday afternoon while on my way to see a student.
To quote the article, "…the study says students continue to major in fields that have a higher risk of falling into the low-income category." During the interview the author had a bit more to say about students still being encouraged to follow their passion more than to think about what people will be willing to pay them for. Offering the example of Canadian universities graduating more teachers every year than are lost through attrition, he spoke about the need to guide students toward the specialities with more favourable supply/demand ratios.
The degrees with brighter employment prospects often require courses in math and physics. My primary role as a tutor may very well be to simply teach those subjects but I also see it as my responsibility to make them interesting enough to get my students to seriously consider a high-demand technical career path, even if that means having to take the courses that frighten away their friends.